"The energy work towards the end was sick. That energy stuck with me for like 3 days. Of course I continued to radiate that energy as well. So we had a ton of fun and I look forward to celebrity natural grounding that your bring out.
Rion is the man! When you get a chance to be around him he will take (you to) your new level. Where your heart, sexy and soul transformation will be creating a new life for you. Let Rion guide you to your sexual, charisma, and powerful state of being." - VIP Day client who flew across country on 1-on-1 session Immersion Party Dec. 2014
:::::::::::::::::::::::::::::::::::
"I'm basking in a warm, tingly glow, feeling loved, nurtured and safe. With some major blocks removed, I am open and receiving the warm, loving, supportive energy of the feminine, of earth. This warmth and yumminess is flowing through my open heart chakra into the smaller chakra between 4th and 5th, where fear, anxiety and pain are held – and this is open and clear and loving now.
I feel nurtured and supported on my path and purpose, which has become strong and clear since the workshop....I would call this my fourth awakening, a sex-heart-life awakening.... I arrived with my energy a little tight, and entered the room which was filled with strong energy.
The men I saw looked very relaxed and present. There had clearly been some big releasing going on.
...We had an epic natural grounding session with healing crystals. This was my first experience using healing crystals where I actually felt an energy from the crystals.
And it was a powerful energy, especially in combination with the Natural Grounding experience. Even in just this amount of time I felt a lot of things shift and blockages soften...
..We moved on to individual one-on-one with Rion for the men who weren't there for the day on Friday. It was amazing to experience not only my own shift, but those of other men and of Rion, who grew as a coach before our eyes as the day went on.
...I had some major releases around ego blocks and heart opening. Rion's energy reading matched very closely my personal energy assessment coming into the workshop, and I was really surprised at how much he was able to help me release in each of our one-on-one sessions. The value of these alone was well worth the price of admission.
Rion shared his knowledge about crystal healing and all of our energy healing and natural grounding utilized crystals and they've since become a part of my meditative and natural grounding daily practice, with amazing results.....
What I can say after is my energy is so much more clean and unblocked. My unconscious mind has aligned with my conscious mind to value love over ego – which was my intended shift – and I'm noticing my habits shifting.
My meditation and natural grounding sessions are more intense. My busy and "stressful" workweek flowed very smoothly. My purpose is very clear and solid – I know who I am and where I'm going....
I've done a lot of work on myself before this event, and still I was amazed at how much I got out of this workshop – there's always more to learn and more ways to grow. I look forward to the personal breakthroughs that are sure to happen as a result of my experience and I'm very grateful for Rion for creating such an unforgettable experience and an amazing resource.
-Rhett, herotransformation Jan. 2015 Intensive
:::::::::::::
"The Laser Workshop in L.A. was phenomenal. We each had one on one energy healing with Rion while among the rest of the workshop attendees. This was great because they could immediately see and sense the change in my personal energy and body language after Rion facilitated my healing. We each in the group shared the change we witnessed with each guy. This activity took place on both days and gave me great insight into what I'm dealing with. A great diagnosis and plan forward for other work to be done...

Rion also taught on lots of concepts and methods to pursue for greater energetic based success with women. Building on the Natural Grounding principles and reaching into territory that was new for me, all of us (six guys attending experienced breakthroughs and insight that best happens in group settings. Our individual energies compounded and brought about an awesome time. Specifically for me I opened up in my self protected, congested and blocked lower chakras and really felt Earth feminine energy filling and embracing me again in that great way.

I do plan to attend another live event and plan to take on the rockin' Immersion Party as an addition. Very glad I went!"

-A.K., Indianapolis Jan. 2015 Intensive L.A.
"The previous week I finished the last of the 3 sessions of personal coaching with Rion.

The value I got from these sessions is really immense and literally shaved a lot of years out of my learning curve. The 1hr sessions were full of high level insight and I still get a lot of value by re- listening to them. Every time Rion could easily see what was the best next step in my situation.

This coaching was literally life changing. I am far more confident and grounded thanks to Rion.." -NJD, Greece/Sweden Rion private client
"Rion has some of the most inventive and progressive material in the world in the area of self- transformation, sexual empowerment, personal development and life purpose. Leading the evolution of raising the sexual consciousness in the world. Attending one of his event will blow your mind, help you transform tremendously and change the way you view the world. If you decide to attend one of his events it will be one of the best decisions you will ever make in your life."

-Fredrik, Sweden/Int'l
:::::::::::::::::::::::::
"It was truly an honor to meet MEN who strive to be better humans... Meeting Rion was amazing and I have much respect for his cause and for him as a person. We are amongst greatness here...I am now able to see what the real sexuality of women is and that they're just human. I used to put women on such a pedestal, for reasons that are beyond me. I know that I am their MUTUAL and EQUAL counterpart. This understanding is priceless. It has and will continue to impact all aspects of my life. From interactions and success with women to my business, family and social life.."
– Rishi, Austin 2011
::::::::::::::::::::::::::::
Meeting Rion and seeing his dynamic energy..in person is priceless. Transformation is easier when you can see his conditioned holistic approach live, especially the power grounding session on Saturday night; his live seminar will open doors to unlimited personal growth if you open up in all different areas of who you are. Not only will it help you with your relationship with women but it will help you find your Purpose and increase your intensity.. for Life"
-Joe, California Austin 2011
::::::::::::::::::::::::::::::::::::::::::
"Another epic weekend workshop just passed.. I've gained so much through immersing myself in what Rion brings to the table these last few years, both in programs/forums, and of course live events. The idea of meditating to video/music on a sexual/heart level is, frankly, nothing short of genius, and the live events take everything to a higher level.
Rion's connection to Heart and Sex is profound. I've experienced A LOT of resistance over the years, and what I've learned is that all spiritual growth comes from surrendering to a higher power (within), no matter what path we take.
Rion brings that power to the table in his presence and innovation which has been so fundamental to my advancement. Thank you Rion for consistently showing up. I encourage everyone to dive in deeper to what Rion has to offer and to attend a live experience."

- N.K., (Now S.P.A. VIP) on the L.A. March 2015 intensive like this
:::::::::::::::::::::::::::::::::::::::
"What an Amazing group of guys - Great day - Great healings and transformation. I woke up free happy and with a vision of the life I want to live - its been years since I experienced this type of joy, bliss, centeredness and a feeling of better more beautiful things to come.
Thank you guys and bless ALL you guys...it was a pleasure and honor to have had that time with you all.

Rion you really brought this to happen with your intention, openness, divine loving spirit to be on your path of openness and one ness - you allowed the hesitancy to fall away for me once I met you - I realize that now that I felt that all week and may have led to me not make it on Friday and I am so glad you reached out to me on Friday regardless and you passed no judgment in any way - that's a Very beautiful quality you have cultivated that I am going to embrace that with in myself :) I
Thank you with an open heart - your openness to allow myself and other to be yourself with out judgment allowed an amazing healing clearing for myself because many of those things I had buried but the guys and your self the setting allowed it to open up - much respect to you brother! Looking forward to the coming days as we progress through ascension and awakening on the planet all together as ONE :)

Much Love & Respect

Regards, Mounesh L.A., California
::::::::::::::::::::::::::::
Here are earlier testimonials from 'live':
"Yeah that was something new:).. just feeling Rion´s energy in the room was powerful, it was like he was a 500kg block of magnetic concrete. When he channeled the energy with his hands to my lower chakras I felt a distinct heaviness, more gravity, it was more of an effort to rise up from the couch after that. When he channeled energy holding his hands around my head I felt a buzzing feeling.. hard to describe but the first word that come to mind is universal.. a spiritual feeling of oneness. felt great!"
-Andreas, Sweden

We will go out for our traditional Saturday night Thai dinner pre-Immersion Party.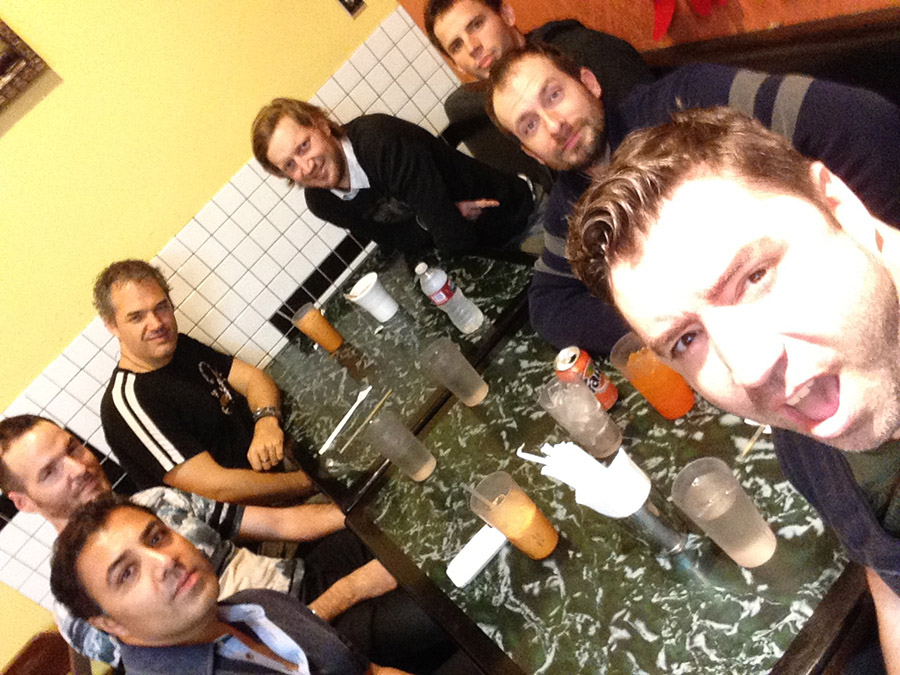 "...blew my d*ck off" (on Medellin Shine world premiere)
"...light years ahead" - Duca, Oklahoma (now the SpiritualRehab coach)

Rion was a great host and a great teacher". - A.Bilby, Tulsa (after driving 8 hours on attending an Awakening/Meet-Up).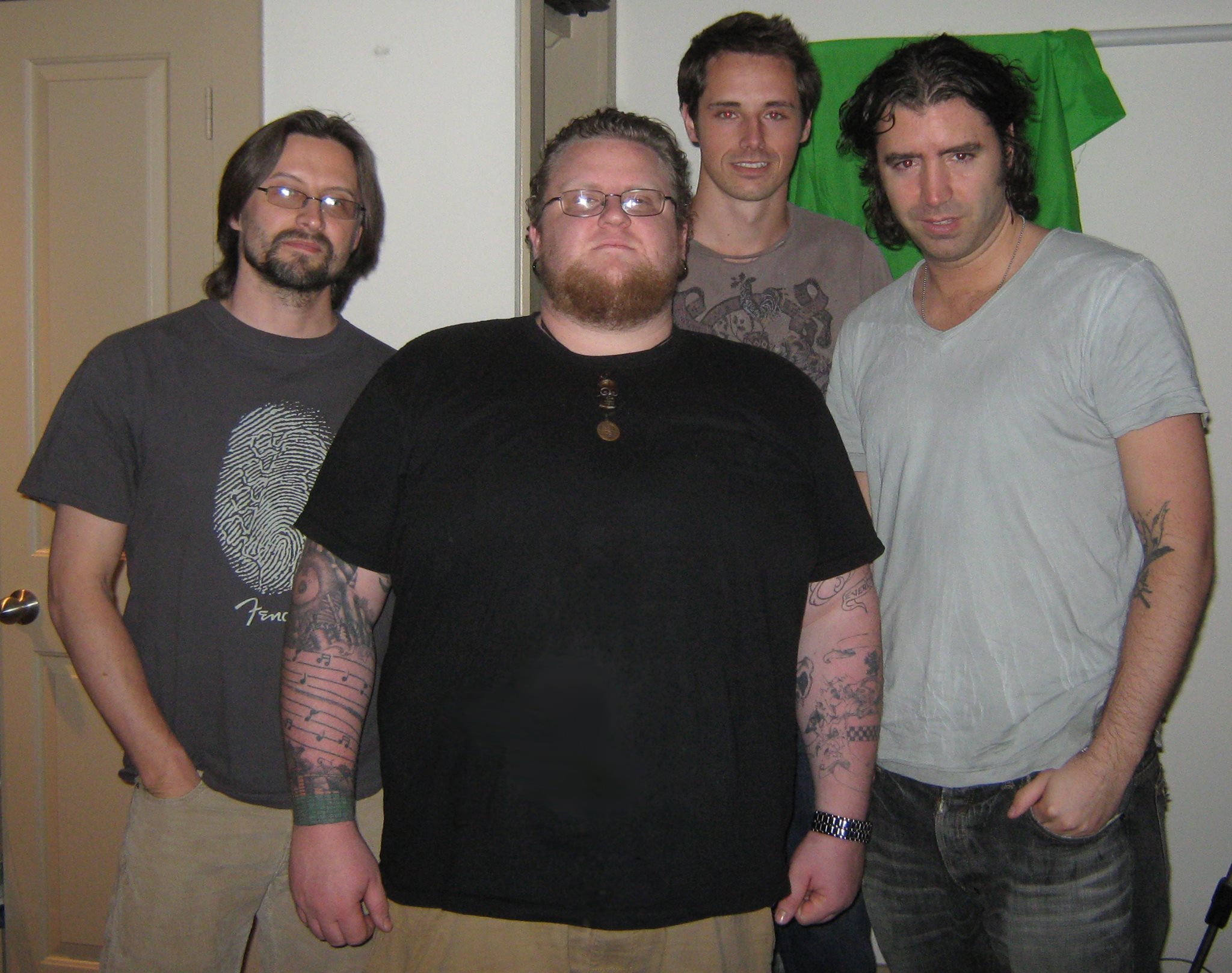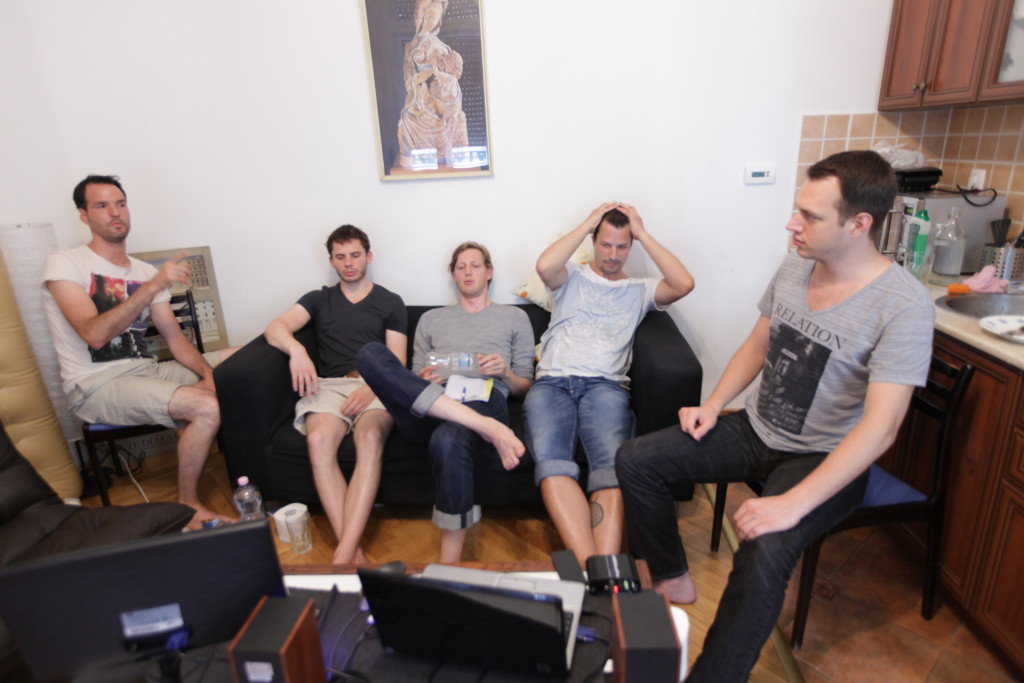 Pre-warming up after Jan intensive dinner.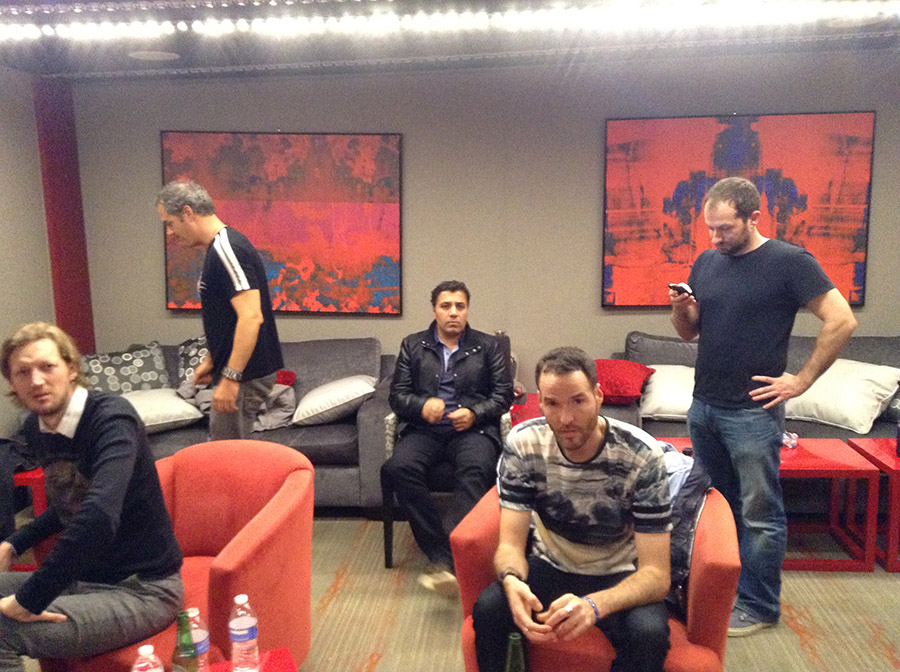 Not only is Rion 100% comfortable and confident around women with absolutely no trace of anxiety, but he enjoys interacting with them.. He barely even says anything. I don't think I have ever been in the presence of someone who genuinely loves women more than Rion. He truly lived up to the hype just like I expected he would." – Matt W., R.I.
:::::::::::::::::::::::::::
"The reason I achieved in just a few years what others working with Jacques never achieve in 30 years (and others never in many lifetimes) is because of Natural Grounding. Combining Natural Grounding with Alchemy opens whole new worlds of possibilities as both methodologies amplify each other." - Etienne Charland
(Rion's protegé, flew international to attend the very 1st workshop in Houston, TX 2006).

::::::::::::::::::::::::::::::::::::::::::

" I have to tell you, I am already experiencing massive shifts in the way I see the world, sexual embodiment and presence, as well as transformation. It is very very powerful....I am astounded to be honest"
-A.G. on SPX and now SPA Charter member & Rome 2015 attendee
.."He (& Etienne) really want you to be successful and that's what's most important to me. And they give you tools to do so that are totally different from anything you'll get anywhere else. Not to mention it was great to meet other guys in Relational Mastery and see them all having breakthroughs and learning from them. The energy was awesome." - M.Blanchet, Mass. U.S.A. , 2010 Montreal event